44 Lyndhurst Street, Richmond 3121

New
$900,000-$990,000
ELEVATED BRICK VICTORIAN IN PRIME LOCATION
Enjoy the existing allure of this pretty terrace, renovate (STCA) at leisure and stroll to all the delights that Richmond offers.
- 2 bedrooms; master with built in robes.
- Open plan living and dining with sliding doors to outdoor area.
- Separate kitchen.
- Rear courtyard with 2nd outside lavatory and storage shed.
- Private rear pedestrian access.
- Spilt system heating and cooling.
- Eligible to apply for parking permits.
Exclusive Richmond location, close to the city, MCG, Swan Street, Aquatic Centre, cafes, restaurants and transport.
Conditions of entry - IDENTIFICATION and contact number required, otherwise entry may be refused.
The information about this property has been supplied to us by the property owner, while we have no cause to doubt its accuracy, we provide no guarantee. We cannot attest to the functionality of any fixtures, fittings or inclusions to the property. Land and apartment dimensions and floor/site plans are supplied by third parties. Typing mistakes, omissions, transposing can occur, we provide to assist but make no representation. Buyers must carry out their own due diligence.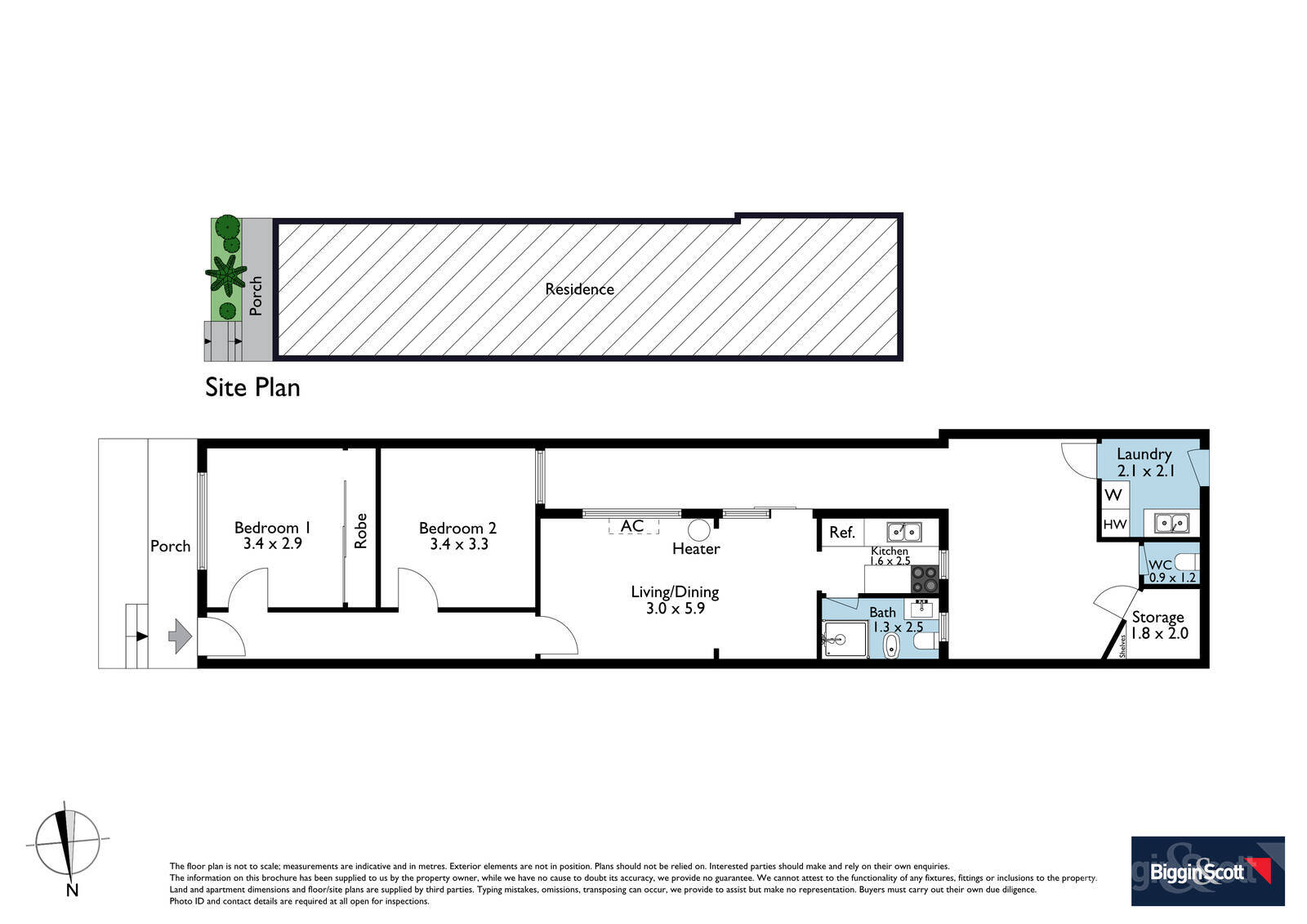 Thursday

15 Apr
12:00pm - 12:30pm
Saturday

17 Apr
11:30am - 12:00pm
Wednesday

21 Apr
1:30pm - 2:00pm
Saturday

24 Apr
12:30pm - 1:00pm
Wednesday

28 Apr
1:30pm - 2:00pm
Saturday

1 May
2:30pm - 3:00pm