106/455 Elizabeth Street, MELBOURNE 3000

New
THE ULTIMATE LOW-MAINTENANCE AND MOST AFFORDABLE CITY PAD
Conveniently positioned right in the heart of the city and only 450 metres away from Queen Victoria Market, this relaxed studio apartment offers a rich abundance of inner city comforts. Close to shopping at Melbourne Central and Emporium, trams right at your doorstep, restaurants and grocery stores metres away and only a close walk to RMIT University city campus and the University of Melbourne.
- Bedroom/living zone
- Bright central bathroom
- European laundry
- Galley kitchen with gas cooktop and adjoining meals area
- Entrance hall
- Heating in bedroom/living
- Approx. 28m2 in total
- Owners Corporation fees $250 per quarter approx.
- Potential rent between $250-$300 per week
Surrounded by endless restaurants, fine-dining, nearby Universities, grocery and convenience stores. Public transport right at your doorstep, this truly is one to not miss!
Conditions of entry - IDENTIFICATION and contact number required, otherwise entry may be refused.
The information about this property has been supplied to us by the property owner, while we have no cause to doubt its accuracy, we provide no guarantee. We cannot attest to the functionality of any fixtures, fittings or inclusions to the property. Land and apartment dimensions and floor/site plans are supplied by third parties. Typing mistakes, omissions, transposing can occur, we provide to assist but make no representation. Buyers must carry out their own due diligence.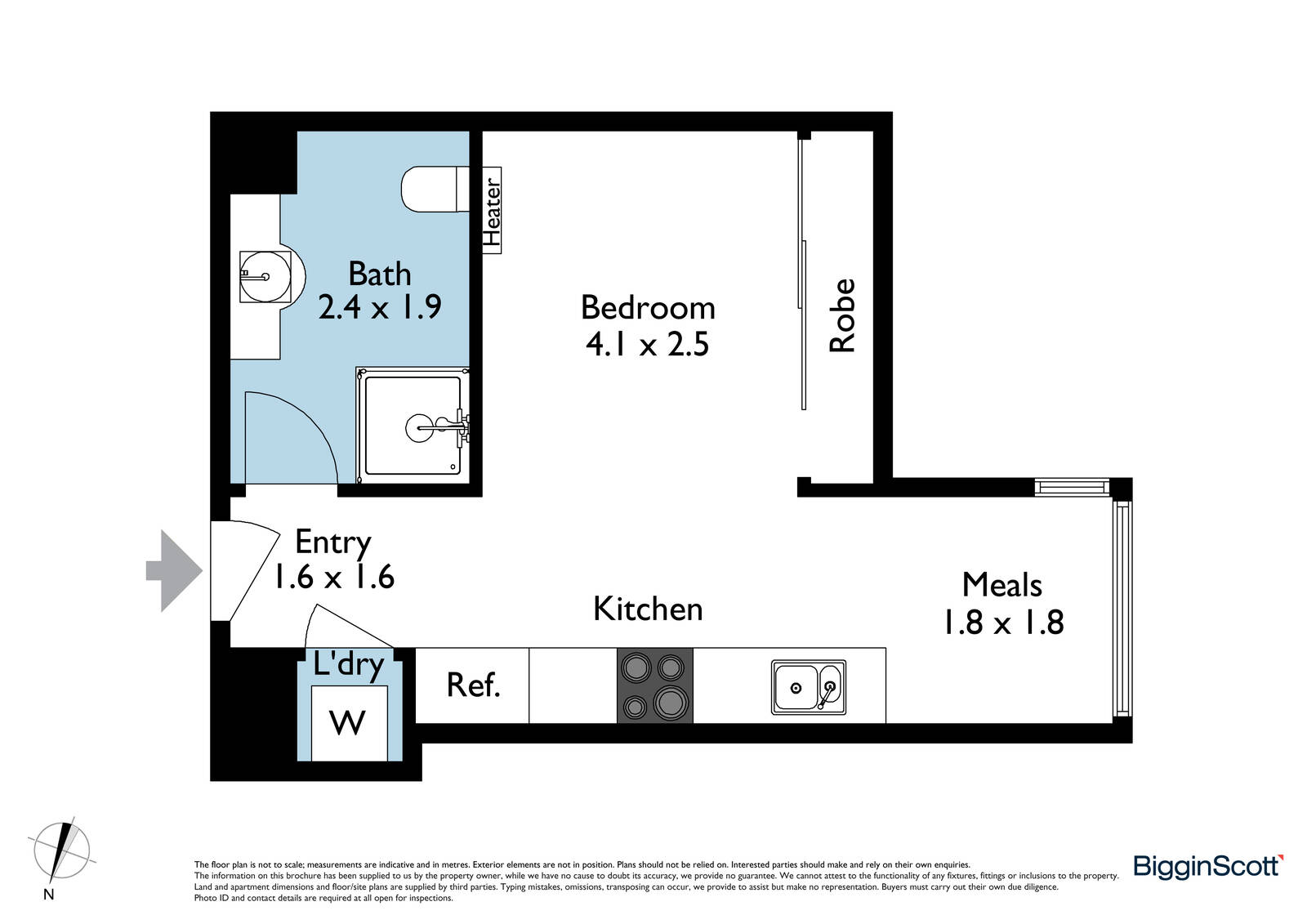 Saturday

25 Jun
2:00pm - 2:30pm