29 Cutter Street, RICHMOND 3121
BOUNDLESS POTENTIAL IN AN ENVIABLE LIFESTYLE LOCALE
Providing the space, location, and foundations for a cutting-edge showstopper, this classic Victorian terrace is perfectly placed for an enviable lifestyle. It presents an exciting opportunity for buyers to renovate, extend and completely transform the existing accommodation to create an inner-city masterpiece most people will only ever dream of!
- Nestled in a quiet, one-way street, this cute timber cottage offers a rare opportunity to take a foothold in a popular location.
- Potential-rich two-bedroom cottage, just footsteps to Bridge Road.
- Freestanding with no heritage overlay, this is an exciting opportunity to make your dreams of a sensational inner-city abode or development a reality (STCA).
Superbly located close to the shops, eateries, services and trams of Swan Street and Bridge Road. Victoria Gardens Shopping Centre, Burnley Station and the Yarra River all nearby.
Conditions of entry - IDENTIFICATION and contact number required, otherwise entry may be refused.
The information about this property has been supplied to us by the property owner, while we have no cause to doubt its accuracy, we provide no guarantee. We cannot attest to the functionality of any fixtures, fittings or inclusions to the property. Land and apartment dimensions and floor/site plans are supplied by third parties. Typing mistakes, omissions, transposing can occur, we provide to assist but make no representation. Buyers must carry out their own due diligence.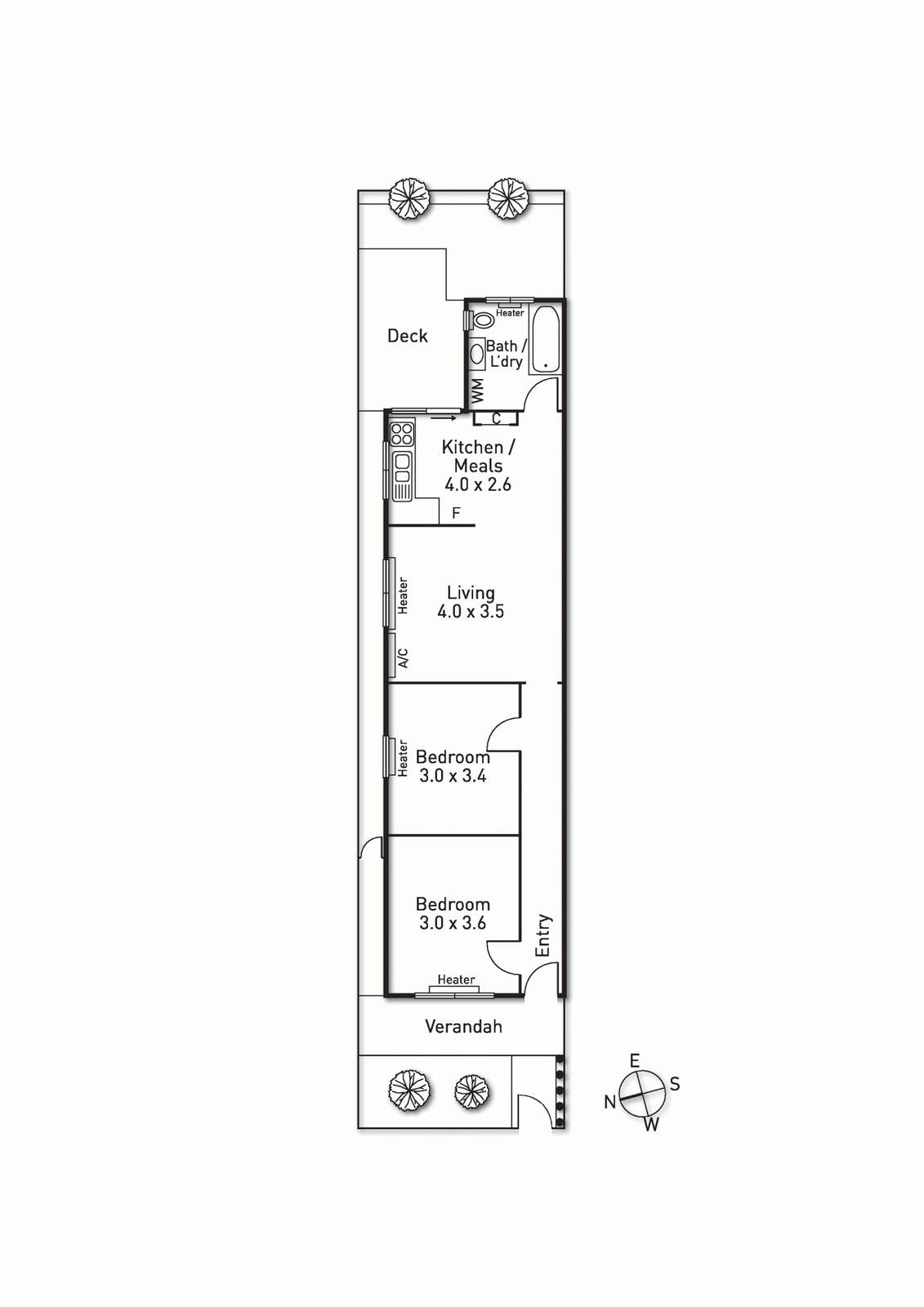 Saturday

13 Aug
11:30am - 12:00pm